Okay, I think so far this challenge has been.... a CHALLENGE!!! Before I took this on, I wasn't making the extra effort to purchase local produce. So far, I haven't bought any clothing, well, I haven't bought any clothing since I can't remember when, and have been refashioning. But, consciously making an effort to purchase local, organic or sustainable produce? Well.... I'm trying, although my hubby frowned a little when he looked at the prices of the organic stuff - to be honest, I think it would double my grocery budget. I'll have to look into that.
Okay, let's see what's happened yesterday and today in pictures:
Saturday and Sunday's breakfast....
made in Singapore wholemeal bread.
Lunch on Saturday was rice dumplings wrapped in lotus leaves.
According to the shopkeeper they're made in Singapore. Not sure
about the ingredients' source though. Cost S$8.90
We live 10 mins from a shopping mall and 2 mins from a market. Not sure whether that's a good thing or a bad thing. Well, at least we don't have to drive to get our things. :-)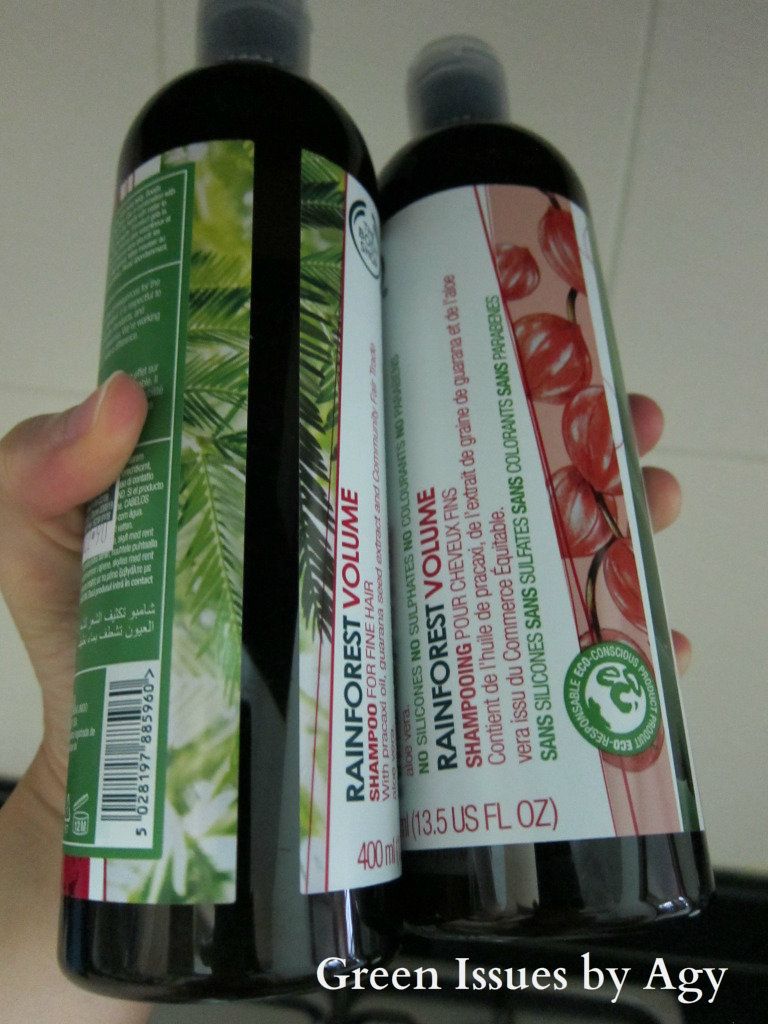 Body Shop - went there to get my shampoo -
ran out and lucky me, they had a buy 2 get
1 free offer. Cost me S$45 for 3 bottles. These
were made in the UK.
My son needed new socks - I was thinking whether to buy poor quality ones which were made in China (no offense intended, but this is what I've experienced so far with kids' clothing) or good quality ones from a famous brand and were made in Turkey. Hubby also said he REALLY needed a converter for his computer stuff. That was made in China. We couldn't find any that were made in Singapore - ditto for the socks.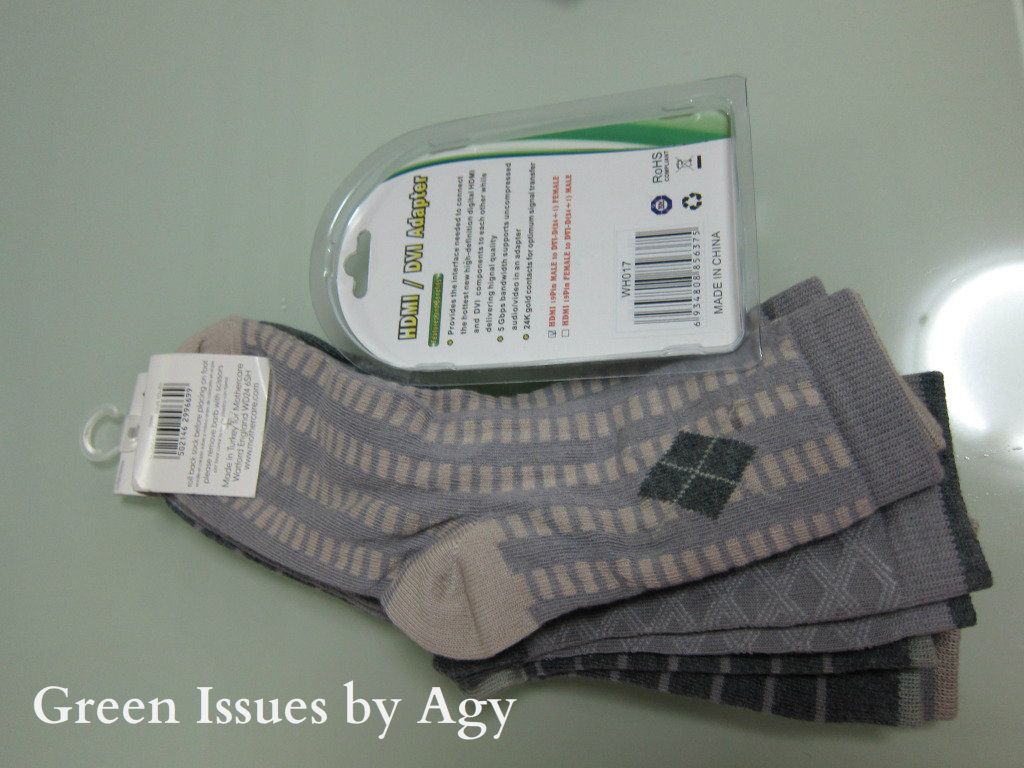 Socks and the converter were $10 each.
I think it was tougher when it got to buying the ingredients to make dinner. Veggies were either from Malaysia, Indonesia, China, Australia, New Zealand and even the US!!! The organic veggies were from Malaysia but a bit too steep for my budget.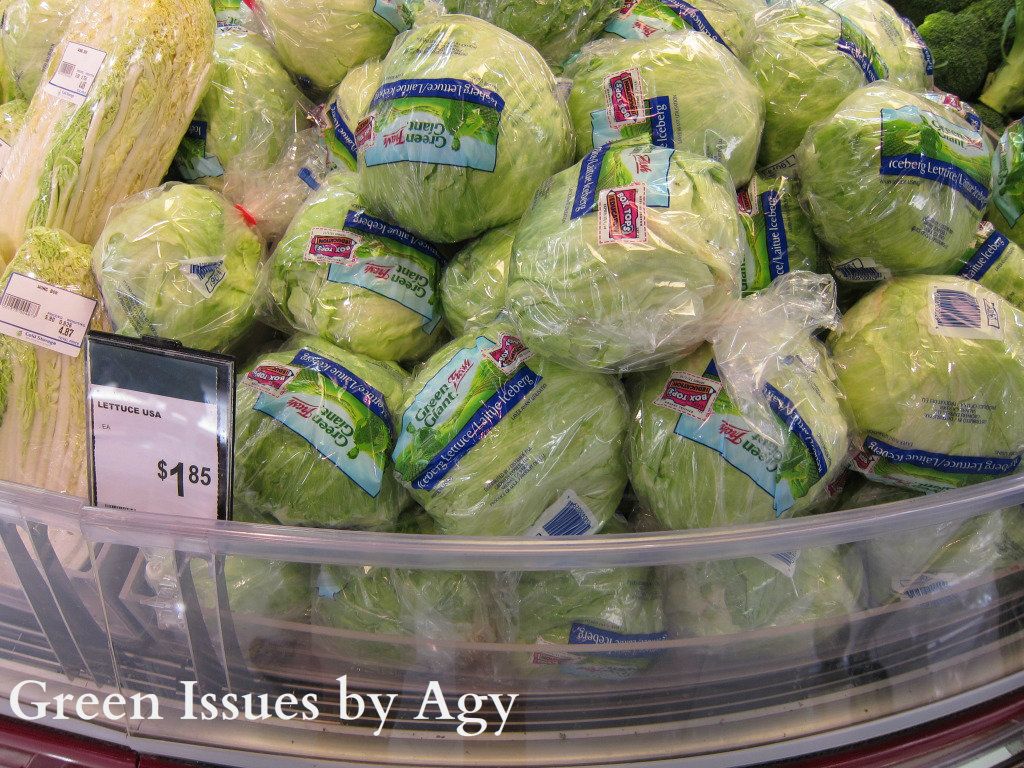 Airflown veggies from the US (lettuce) and Australia (brocolli)
So what did I buy for Saturday's dinner? Well, it was all from overseas - Taiwanese mushrooms, pork from Australia (we have a lot of restrictions on where our meat comes from) , and fish. I had difficulty trying to find out where the fish came from and whether it was harvested sustainably. Not looking good, right?
Sunday lunch we had Indian roti prata with curry - not homemade though. Here's what we had for dinner - homemade, but the veg and the chicken wings were from Malaysia. The fishmonger said that the fish was a parrot fish, but I couldn't find it on the sustainable fish guide.
I ended off today by making a loaf of raisin bread using flour from Singapore (yay!), oats from Australia (the closest I could find to Singapore) and butter from Malaysia. Will show the pic tomorrow! Please note that the Quaker tin containing the oats is recycled.
Verdict - I think I should prepare and try harder! I wonder how the others who signed up are doing? And I wonder whether it would be easier in other countries.....