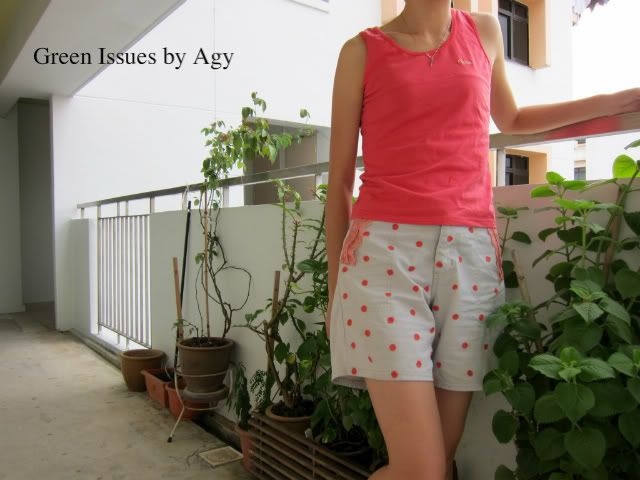 Nope, you're not going to see me in a polka dot bikini, but you might just catch me in my newly refashioned beach shorts! I polka dotted them with the tangerine fabric of my old maternity top, which I had used for
my snowflake dress
, and added a little sparkle and lace to the pockets. Don't you just love this colour? I just can't seem to get enough out of it.
Get all your sewing materials together!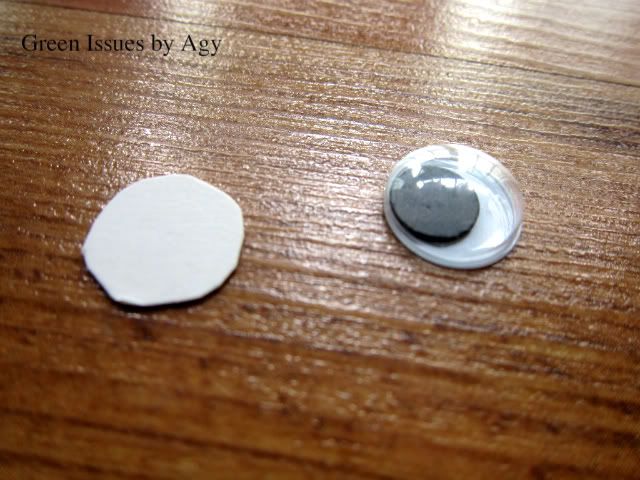 My polka dots were the size of googly eyes which I traced
and cut. I wish I had a puncher but I didn't want to
waste my money on one.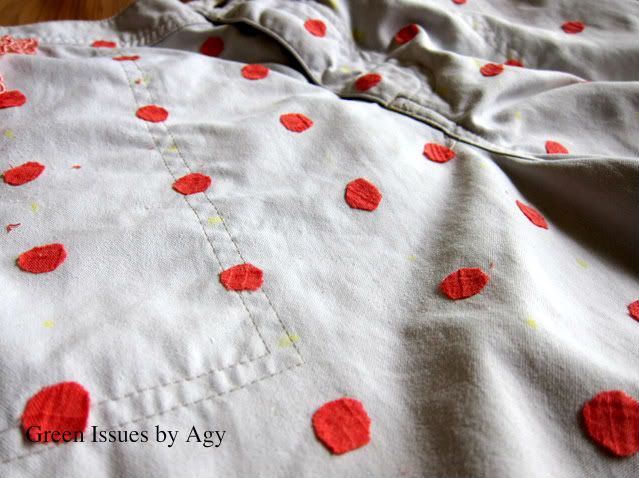 Spacing the dots about 2 inches apart. I marked the shorts
with chalk every 1 inch and then pasted the dots on
every alternate mark - the dots will form diamonds rather
than a boring square !