This is a great craft for kids. My son (who's 6) enjoyed helping out with the cutting, rolling and sticking, and eventually he was really happy to see the decoration go up in the hallway. All you need is an old cardboard box, cookie cutters, scissors, pencil, a biro that's not working, a roller with spikes (the ones for clothes making - sorry, I just can't remember the name!!), ribbon or string, glue and aluminium foil.
What you need. Forgot to include the string/ribbon and glue!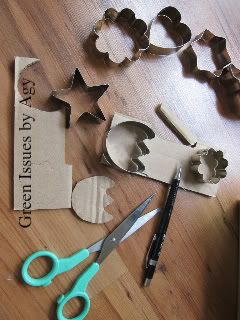 Trace and cut.
You'll probably have to do the the cutting
if the cardboard is tough.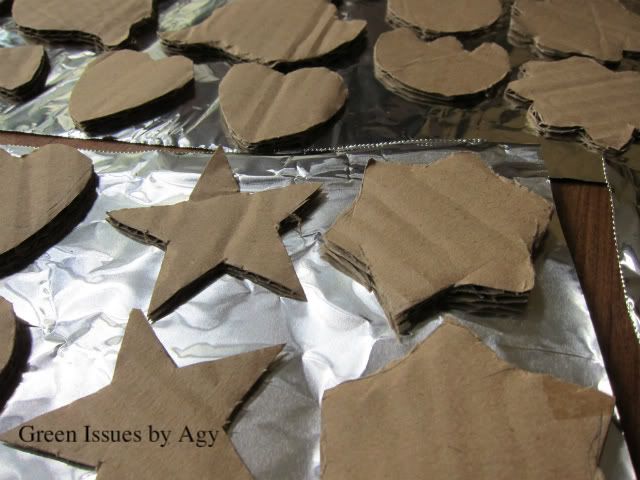 Stick the cardboard pieces onto the foil and cut.
Use the roller or biro and trace onto the foil
for rustic patterns.
Stick pieces onto ribbon or string and voila!
Linking up to creativeprincess.blogspot.com