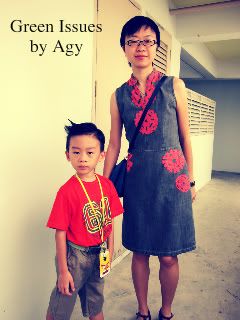 Just thought I'd share the Chinese New Year pics I took today. We were invited to a friend's place for lunch and it was an opportunity to wear our finest! Even wore the snowflake dress I made during the Christmas hols! :-) Not sure why we're looking so serious here...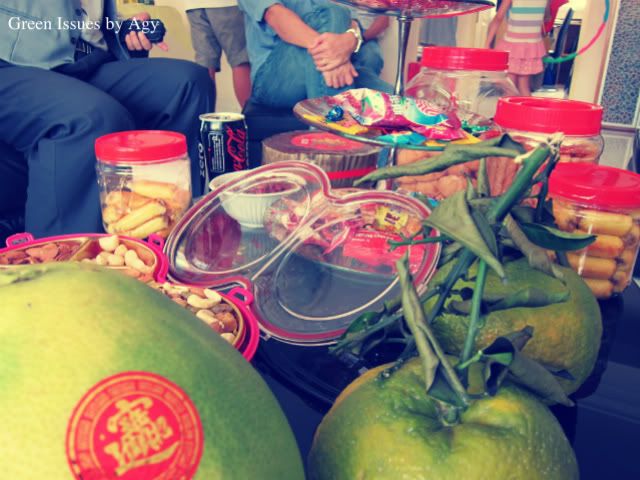 Goodies galore - yum.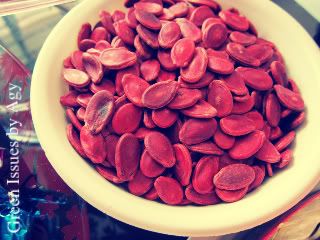 Watermelon seeds snack - tough on the teeth
but yummy once you've got rid of the shell!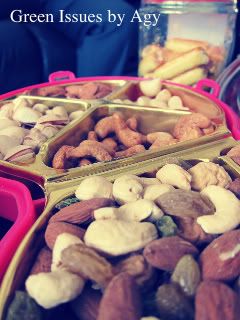 Nuts & figs!
Pineapple tarts - pineapple paste
wrapped with buttery pastry.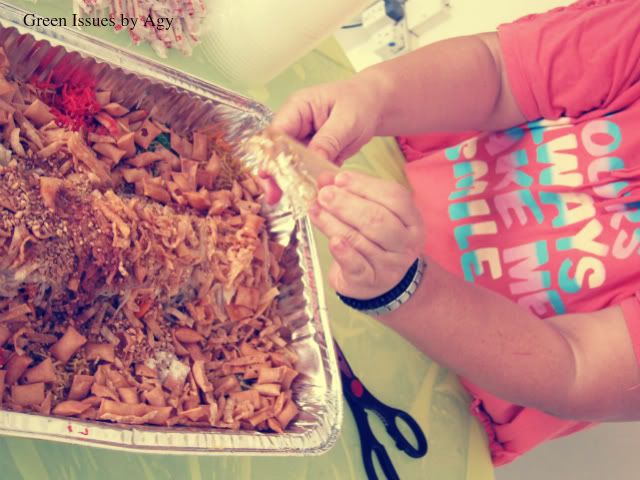 My friend preparing the raw fish salad.